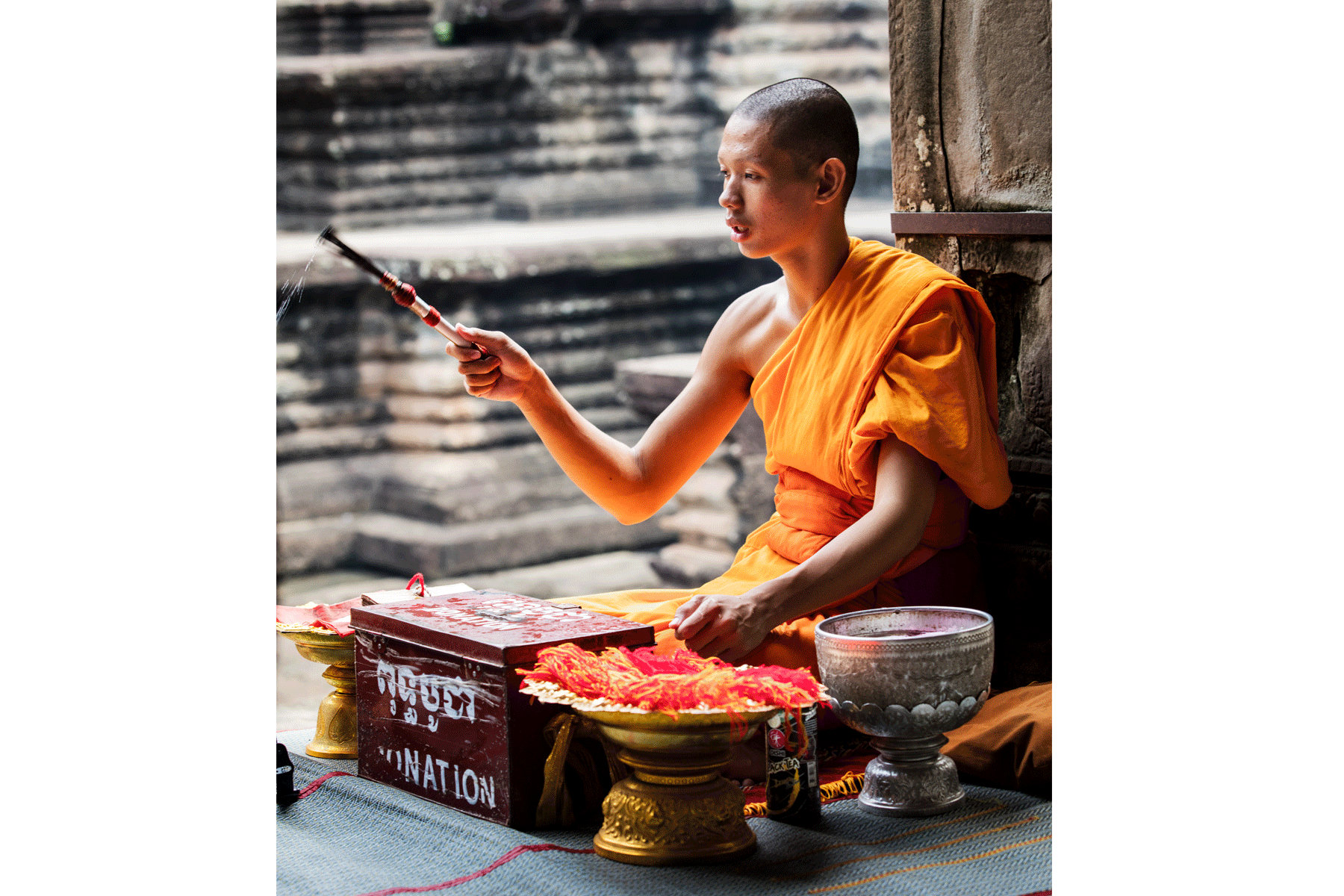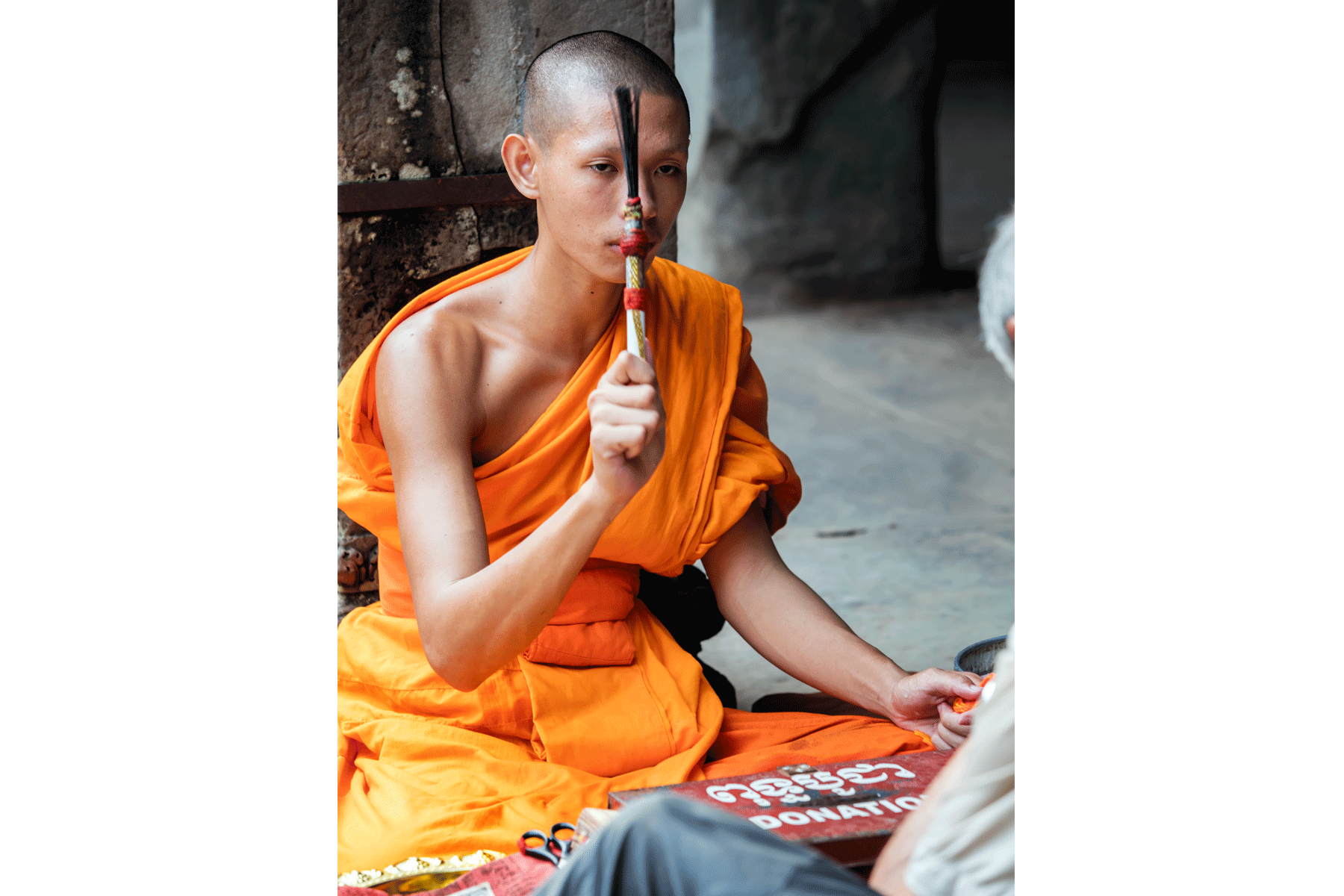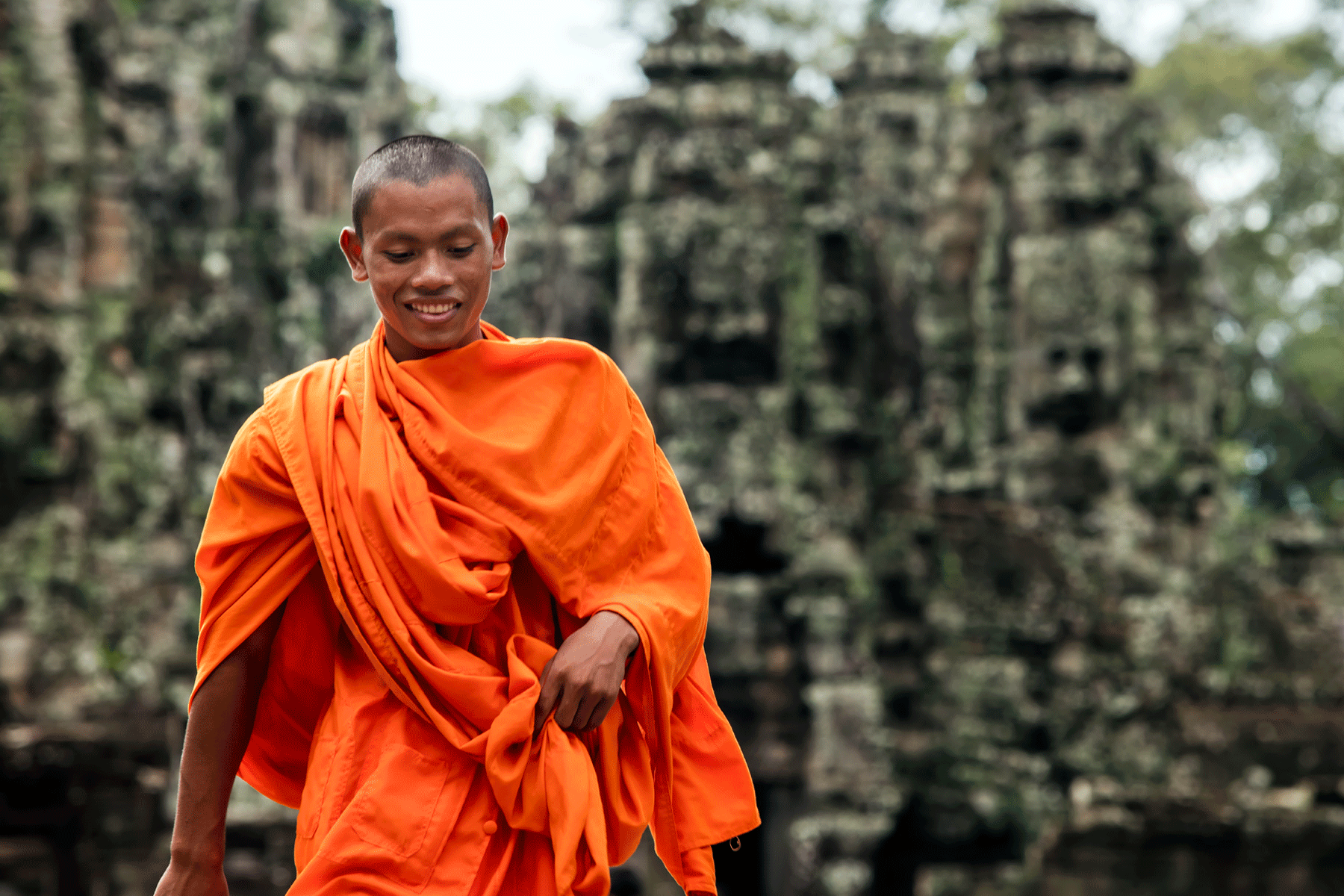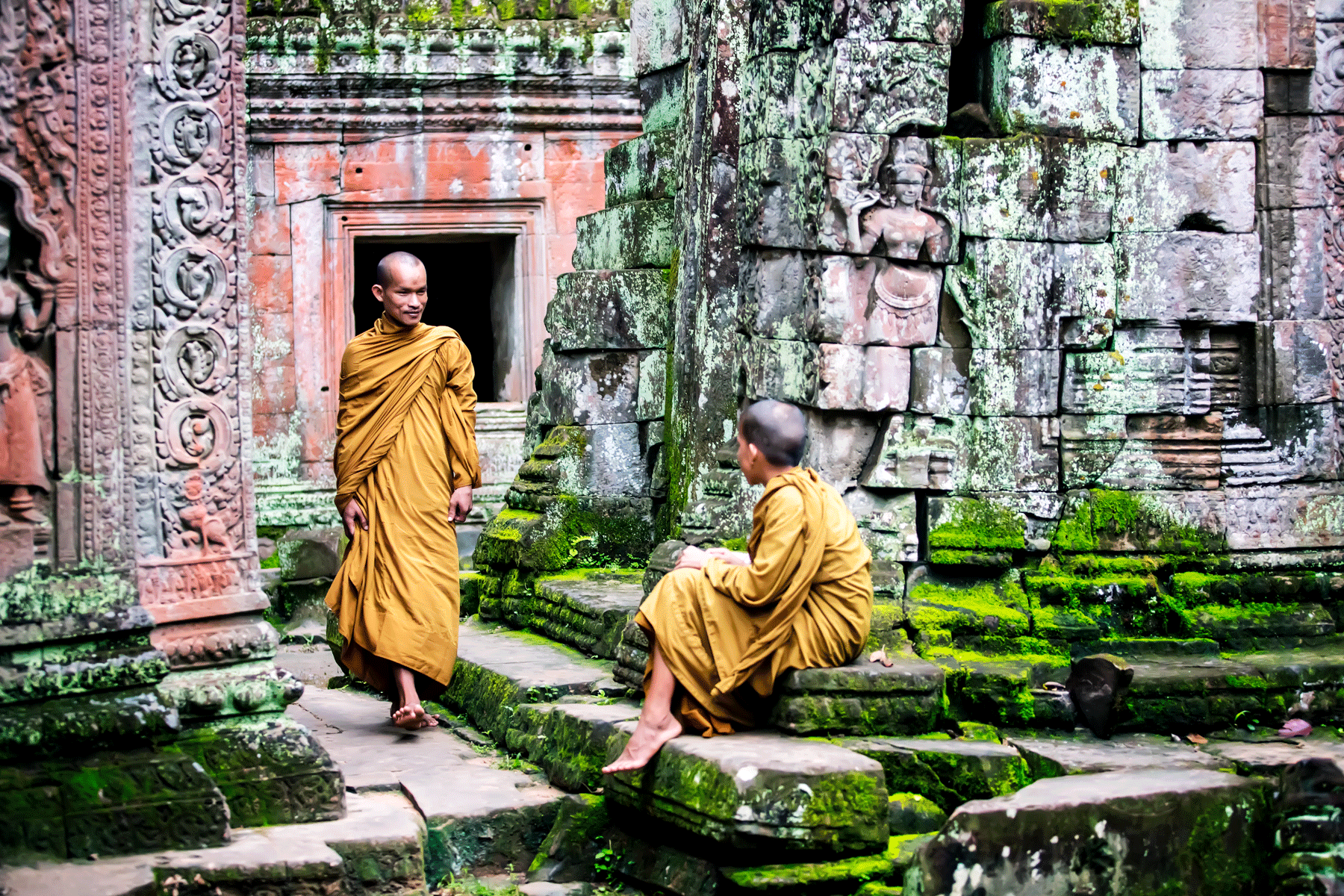 Monks at Angkor Archeological Site
The Angkor Archeological Site in Cambodia is one of the 7 Wonders of The world. Built in the 1100-1200's, the temples were lost in the jungle for centuries – until the early 1900's. Since that time, the temples have been slowly recovered by archeological teams who are meticulously rebuilding them stone by stone.
The temples have only been open to the public for about 20 years and draw about 4 million visitors each year. I first became aware of the site a few years ago. I was overwhelmed with the raw beauty and mystery of the ruins – why they were abandoned and how they were re-discovered.
I finally visited the ruins in September and it was more than I expected. Not only was it awe-inspiring and fascinating, it was also very serene and full of palpable energy that is difficult to explain.
Adding to the architecture and energy were these monks wondering around the ruins in their bright orange and mustard colored robes. The monks were from nearby pagodas and roam amongst the ruins at their leisure. The opportunity to photograph the monks in this environment immensely added to the experience. It truly was a sensory overload in every sense of the word – both internally and externally.
I must thank Jewel Tours (www.jeweltours.com) for their coordination and providing the very best guide for this experience. The number of people who visit the site each day is astounding. My guide was so helpful in guiding me to the right locations at the right time so I could get the shots without tourists. There is definitely an art to seeing the ruins and I strongly recommend utilizing a tour guide for maximum enjoyment.