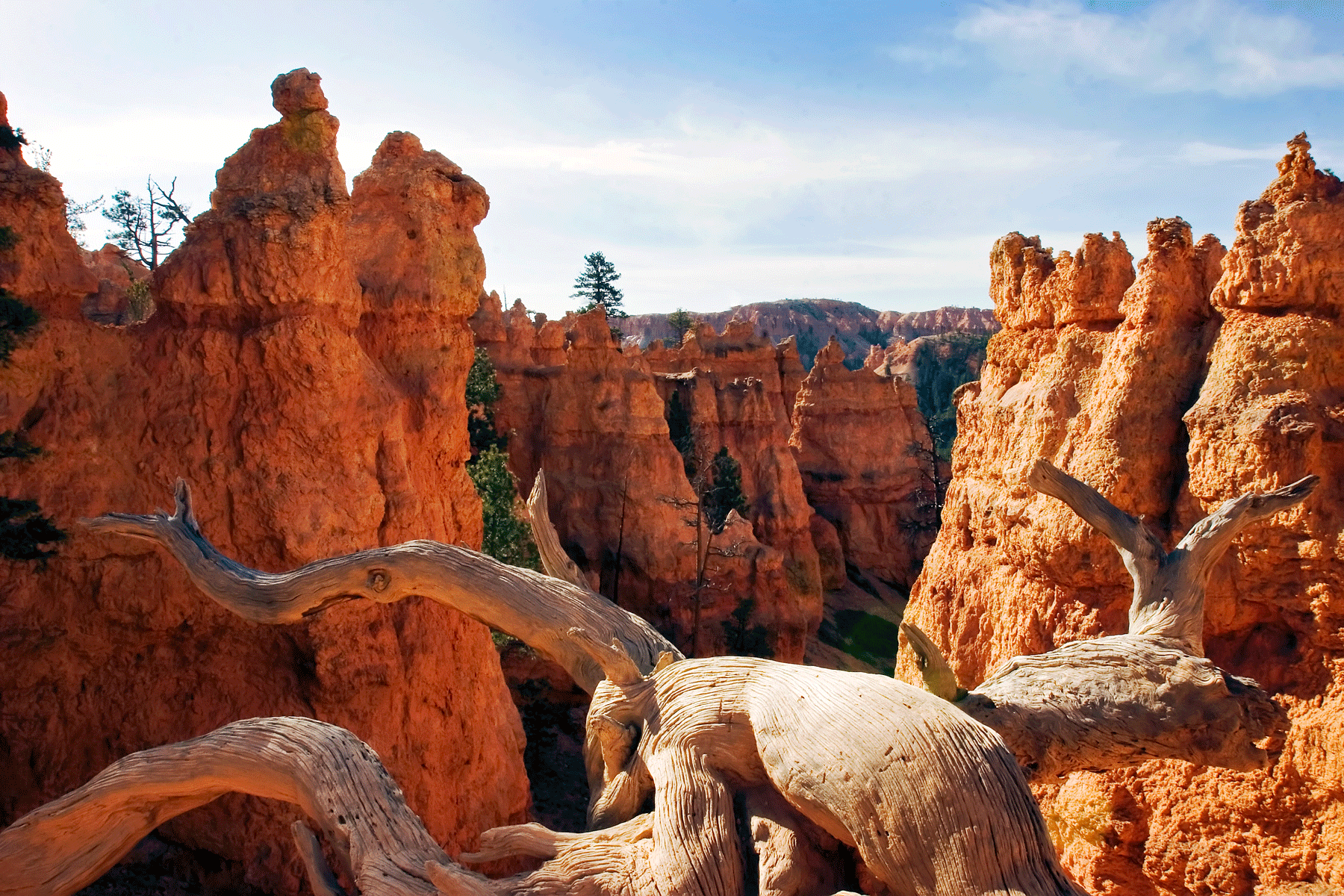 People often ask me what is my all-time favorite destination. I usually think about all the different places I've been and the significance of each location. Every destination holds a special meaning and has a special place in my heart and memory. However, invariably, I always reply, "Southern Utah". It just blurts out, seemingly without thought.
I've been blessed to visit southern Utah on several occasions, especially Zion and Bryce Canyon National Parks. Brilliant, colorful, otherworldly, and jaw-dropping are often used to define them. Honestly, these are overused and empty words that barely scratch the surface of the depth and beauty of the area. Words and not even photos can accurately describe the amazing wonder that can only be experienced in person.
I remember the first time I ever visited. Being from Alabama, I grew up with rolling hills, brown soil, and a distinct change of seasons – barren trees in the Winter and verdant green foliage in the Summer. I had never been exposed to the red rock and clear blue skies of the Southwest.
Travelling west from Denver, the terrain began to change. More rocks, less trees. The Rocky Mountains were giving way to the high desert. The trees became fewer and what were there got shorter and drier. Before long, the rocks started showing through and scrub brush and then the brilliant color of the rocks began to glow. I don't know where specifically; I suppose it was gradual that I began to slow down and marvel at the changing landscape's unique colors and rock formations.
Suddenly, it hit me. I knew the inspiration and location setting of "The Roadrunner" cartoon! I had watched "The Roadrunner" throughout my childhood and never considered that it could have been set in an actual location. After all, it was just a cartoon.
Needless to say, it was a surreal experience. I can't count the number of times I've returned to Bryce Canyon and Zion since and it continues to be surreal. While the area hasn't changed much, it seems like I always find geological formations, trails, and picturesque locations I've never seen before. Small nuances like the time of day or one step in any direction can make a dramatic difference on how it is viewed. What was once yellow, red and orange rock have become beige, dark yellow, bright red, muted orange, rust, and a broad spectrum of brilliant colors.
Maybe that's why I continue to return again and again. I always see a little more, a little differently, more clearly. I always learn more about myself, feel more serene, and absolutely feel most grateful and fortunate.